It has been a long time since the last stable release of Transcript therefore I am glad I can finally present you with a new version: Transcript 2.4 is now available for download.
Besides fixing lots of bugs and improved Windows 7 support the major new features are side by side Windows and an image highlighter.
A complete list of all changes can be found
here
.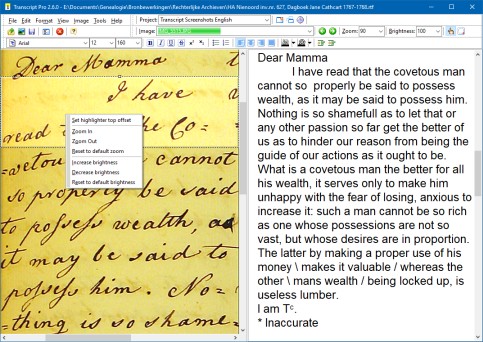 Transcript can now also be followed on
Facebook
, making it easier to stay up to date. Please like and spread the word if you want

I hope everyone will enjoy using it and if you encounter any bugs or problems please e-mail me so I can look at it. If you don't tell me there is a problem then I can't fix it.
Notes:
The German and Finnish language files have not yet been updated from 2.3 to 2.4 and thus will still have a few untranslated English texts.
Downloads (installers):
English only
French only
Dutch only
German only interface with English helpfile
Danish only interface with English helpfile
Finnish only interface with English helpfile
All languages
7-zip version (no install):
7-zipped version with all languages