Today marks the release of a new stable version of Transcript. Version 2.5 is available for download now. Download link is available at the bottom of this post.
The main target of this release is improving stability and fixing mostly minor bugs. Besides that we have now support for multipage TIF images, the ability to drop files on top of Transcript and better translation support.
A complete list of all changes can be found
here
.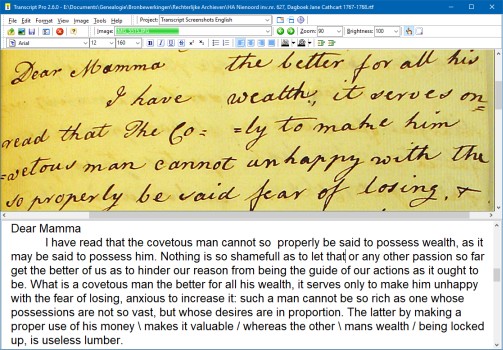 More information about Transcript can be found on
my website
.
Transcript can now also be followed on
Facebook
, making it easier to stay up to date. Please like and spread the word if you want

I hope everyone will enjoy using it and if you encounter any bugs or problems please e-mail me so I can look at it. If you don't tell me there is a problem then I can't fix it.
Download:
Installer Transcript
(Includes the following languages: English, German, French, Italian, Spanish, Dutch, Finnish, Danish, Swedish and Czech.)